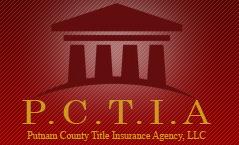 3564 Teays Valley Road, Hurricane, WV 25526
Phone (304) 397-4103 Fax (304) 397-4104
Real Estate Quick Facts
Classes of property
Class 1: Intangible property, products and agricultural equipment
Class 2: Owner occupied residential property and agricultural land
Class 3: Commercial property and personal vehicles in un-incorporated areas
Class 4: Commercial property and personal vehicles in incorporated areas
As a realtor you can offer an Owners Title Insurance Policy as an extra protection for potential home buyers, setting you apart from the other agents.
Even individual sellers can offer a policy as an incentive to potential buyers helping make their decision easier!
For more information about the benefits of selling Owners Title Insurance, call or email us.
Sellers and Realtors...
Why Offer Title Insurance?